| | |
| --- | --- |
| Posted by sales on July 8, 2013 at 10:40 PM | |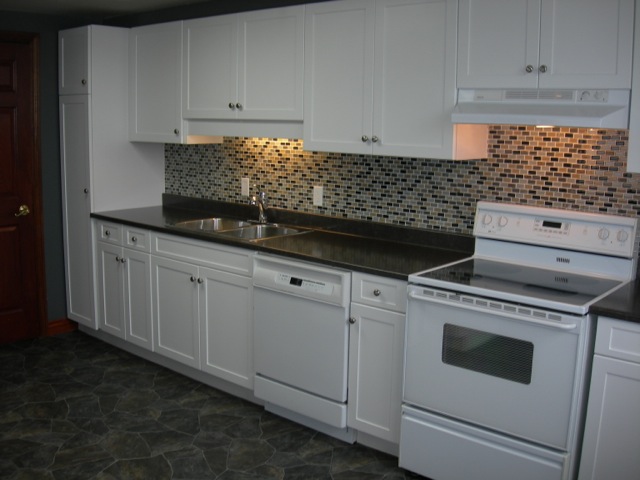 In this after photo above it took one day for new doors,countertop,and end panel replacement. This is over half the kitchen in this photo. 

Considering a kitchen cabinet remodel may be as easy as changing your kitchen cupboard doors. When considering doing a cabinet door replacement to your kitchen here are some points to consider.
Door hinge and hardware replacement  ...A lot of kitchens that I do require a hinge replacement. Usually the kitchen is 15-20 years old and the hinges are showing their age with the squeaks and saging of the doors. We recommend replacing them with a modern soft close hinge system.
The colour is staying the same..  If you are happy with the colour of your existing cabinets but just want to create a new look or style. We have many different colours of PVC doors available to match your existing cabinet exteriors. See available PVC Colours

Put your savings in upgrading your storage..   Just like having a new kitchen you can still add in extra storage devices such as Rollouts, Recycle bins, Lazy Susans, Pots and Pans Drawer just to name a few.
Categories: None