| | |
| --- | --- |
| Posted by sales on February 19, 2013 at 9:40 PM | |
There are a few options to consider when trying to reuse your existing doors.
Are you happy with the existing cabinet colour and the door style?
If you are then  we remove the cabinet doors and drawer fronts. Bring them back to our shop and give them a cleaning, re-stain any areas needed then re-coat them with a lacquer finish. The cabinets are washed, lightly sanded then re-stained  where needed and lacquered.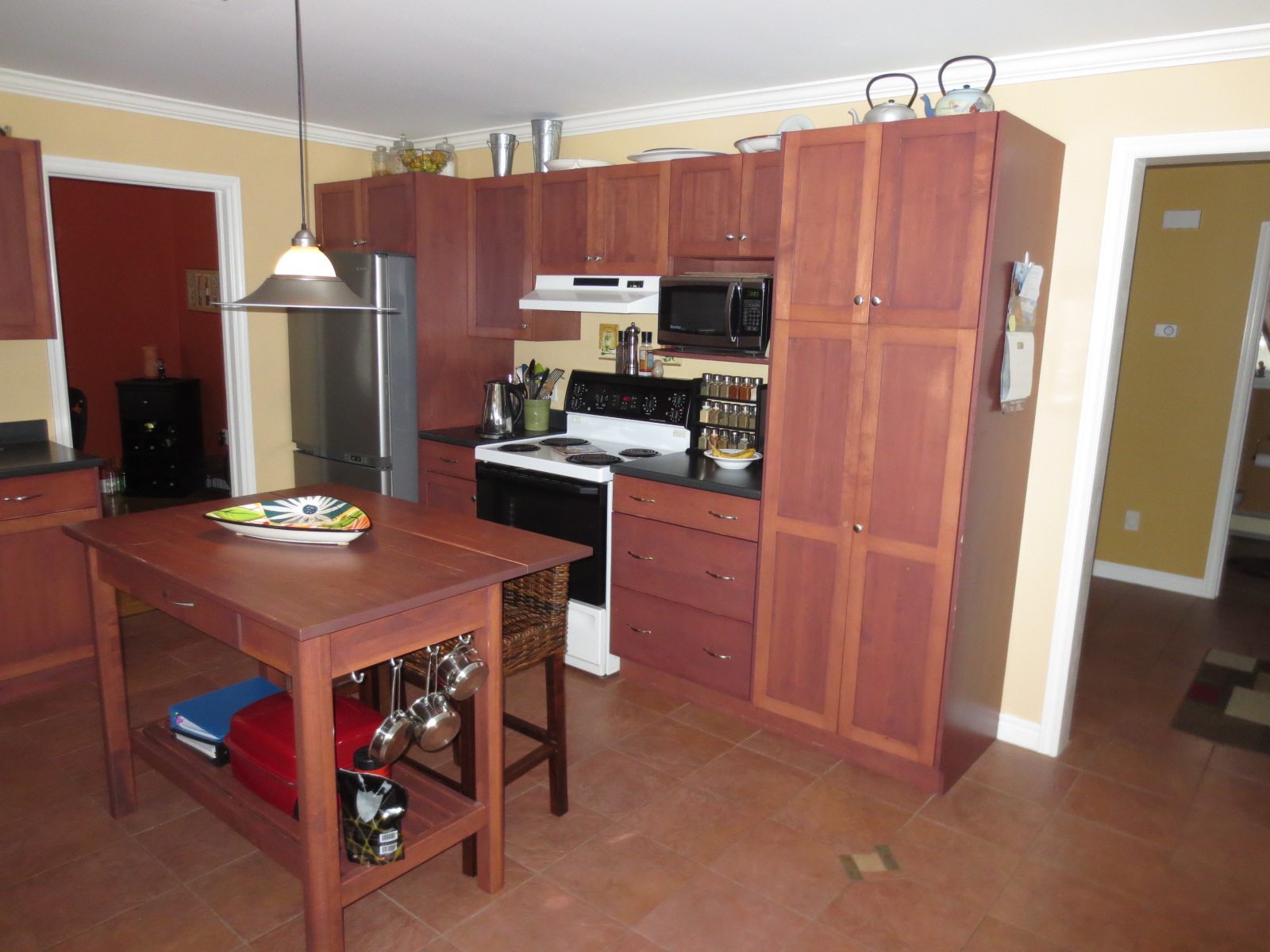 Kitchen-Cabinet-Door-Refinishing ..Touchup and re-lacquer  After Photo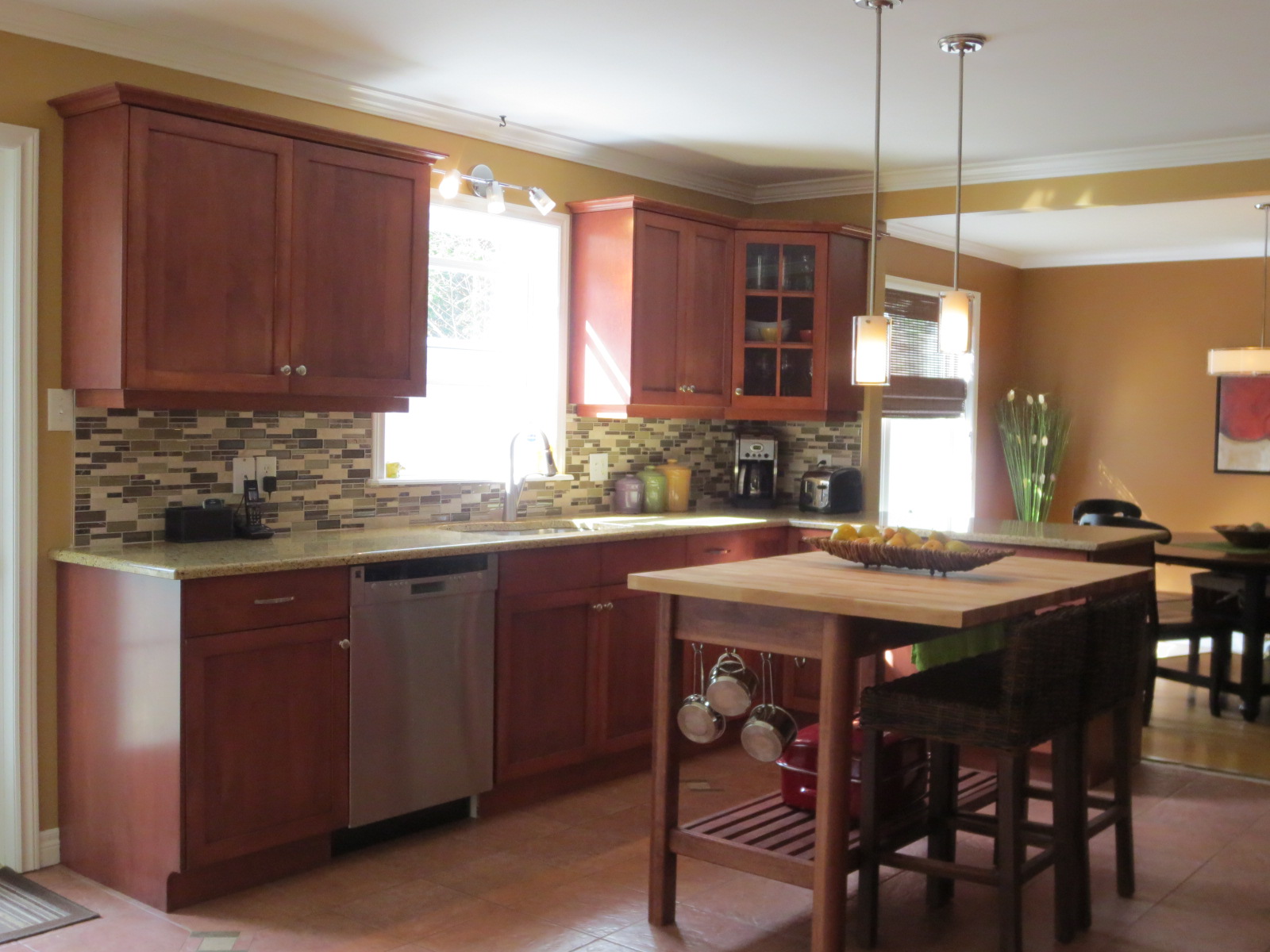 Or are you thinking about painting your cabinets because you are tired of the old worn out finish?

There are companies that will take your doors re-spray  and re-install them  plus re-spray your cabinets.
The important thing to remember is how long will the finish last once it is expose to soap, grease, water and handling in the busy section of the kitchen area. Keep in mind when spraying a solid colour on a 5 piece door you will see small hair line cracks on the rail( cross piece)  where it joins the style verticle piece. Will YOU be happy with that appearance?HMMMMMM.

Just telling you because no one certainly will.
Are the cabinet doors going to be properly cleaned and free of the grease that has been deposited  for the last 10- 20 year or just sprayed over?
Ok now your doors are sprayed. How about those expose hinges? Can they be switched over to a concealed soft close hinge. Provided that the hinge will still allow the proper over-lap. Or is the door the wrong size now.
To get the best result is to mask off the walls and spray the cabinets. A good painter knows  what it take to do the job right.
One bit of  good information. When spraying in your home  is to make sure all air exchanger vents and returns are closed off. You do not want to have colour pigments  circulating in your exchanger or furnace, or the colour you are spraying is going to end up on your furniture for weeks or months to come.
It is best to compare the price  to re-dooring your kitchen. Optional new door styles can be selected along with  new colours. With no door painting involved  we can  save you time and money and allow for new concealed hinges. View our colour choices here


Categories: Cabinet Door Refinishing